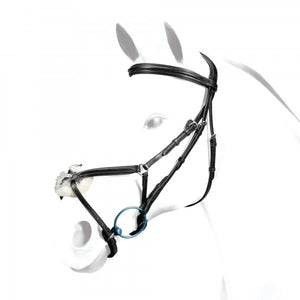 No Stress Grackle Bridle
Regular price £312.00 Sale
The Equipe BR32 Bridle with Grackle / Figure of 8 Noseband is made from the finest quality Sedgewick leather. It features a no stress headpiece, relieving pressure on the horse's sensitive head. The browband has a raised feature as does the grackle / figure of 8 noseband. The noseband is luxuriously padded in sheepskin and features the Equipe badge.
This bridle comes with reins
Thee Equipe BR32 Grackle Bridle is made from English Sedgewick Leather which is world renowned.  
The leather is pure aniline vegetable tanned, a process reserved for the finest leather.   
The delivery on this item is 2-3 weeks